There are more than 2,000,000 podcasts and 48 million episodes available on the internet. This is a clear indicator that podcasts are a great way to execute digital marketing, and are also highly effective as a monetization tool. But there is too much competition on the podcast scene, so the best thing to do when you publish a podcast is – be unique!
Give your listeners something they never heard of before. Take a new approach.
Be bold and make your own podcast stand out from the crowd.
The point is that, on many occasions, people who might enjoy and be interested in your podcast don't even know it exists. Therefore, it is essential to understand how to publish a podcast. It is also crucial to have a good promotion strategy for your digital product, thus avoiding a possible downfall.
In this article, you'll be able to learn all marketing ways on how to make your own podcast, how to publish a podcast, and the best things to consider when promoting your podcast.
Before we jump on answering your questions, let's explain how to publish a podcast and how podcasts actually work.
What is a Podcast?
Maybe you've already heard this name or read it somewhere, as podcasts are the talk of town today. A podcast is auditory material, similar to the style of radio programs. But, podcasts are also a much more flexible format since they are not linked to any specific schedule or any signal of Hertzian waves.
When you publish a podcast to the network, users can listen to it at the most convenient time. They can even download it and thus access it several times, or store it in a personal hearing collection for later.
When you make your own podcast, you'll have numerous themes to choose from. Each of these will usually focus on attracting a wider audience interested in the topic. They also know exactly how to address their listeners and give them exactly the content they want to hear.
Listening vs Hearing: What Does Your Audience Do?
First, you have to bear one thing in mind: we take less time listening to a podcast than reading the same content in an article. In addition, being able to absorb content while performing other tasks gives podcasts the possibility to connect with the user for much longer.
If your podcast content is not engaging enough, especially in terms of audio engagement, you will jeopardize the dynamics your listeners demand. In essence, you cannot run a podcast without a properly integrated strategy.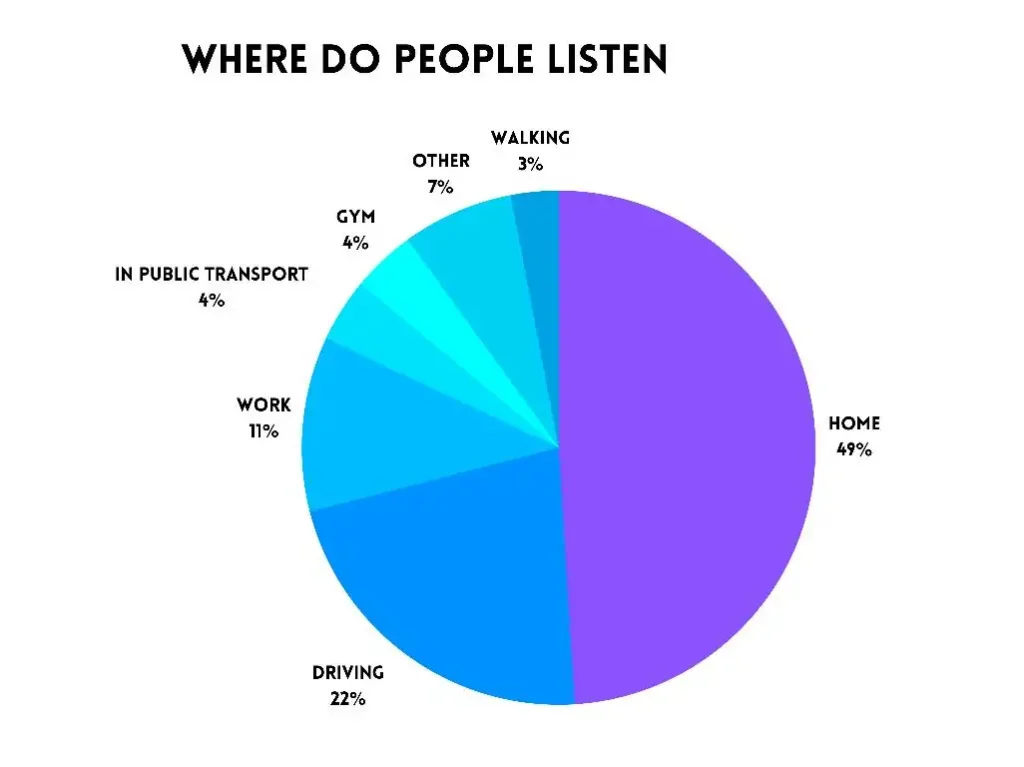 Where to Upload a Podcast?
For starters, once you have your audio in MP3 format, you have to upload it to the cloud. In this sense, there are two options: store it on your website or use free podcast hosting sites to do it.
After uploading, it will generate the so-called feed or RSS feed to include content on different platforms. This way, every time we make a change in our audios, it will automatically update in all applications, instead of having to do it separately for each.
Pay an additional server to host your content or do it on your website. You'll think, "on my website, I've already paid for it." But, to do this, you have to analyze the weight of your audio and how many listeners you will generate.
Otherwise, too big of a crowd can overload the server and penalize the load.
If you decide on a separate server, of course, there are freemium models. One of the most used currently is Ivoox. But we recommend that you study all options and choose the one that best suits you and your pocket.
Now, onto the next big question – how to make your own podcast and where to publish a podcast when complete.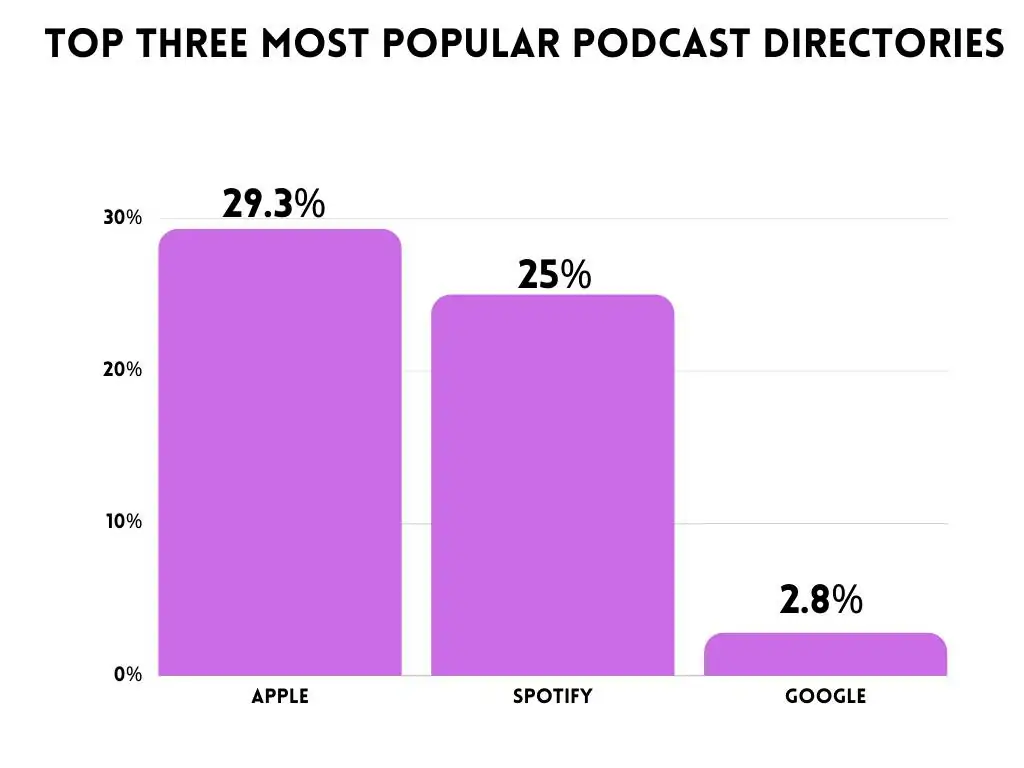 Where and How to Publish a Podcast?
One of the most famous aggregators nowadays is Spotify. However, for all curious souls out there, it's good to know that the podcast publishing world is bigger than Spotify!
For example, there are also Google Podcasts, where you can enter your audio content to better position it in the search engine. In addition, you can play on the smart speakers without the need to connect your mobile to any app.

Last but not least, when you want to publish a podcast, consider using Apple Podcasts. This is the oldest and largest podcast aggregator in the world.
To upload your content, you will have to go to iTunes podcasts and follow the steps, similar to the previous ones.
Also, consider using digital media metrics to track and measure your campaign's performance to see how successful your podcast is. It will help you set expectations and estimate if your efforts have a positive or negative impact.
What to Consider Before Promoting Your Podcast?
If your podcast is ready to be disseminated throughout the network with different promotional methods, some of the indicators to know include:
1. Content

Content is the backbone of all Internet info-products, whether paid or distributed for free, like most podcasts. You should present your content innovatively and attractively to your audience, so they invest their valuable time listening to your podcast.
No matter what theme you play on your podcast, technical or entertaining, there will never be an excuse not to give the best possible content to your audience.

This content has to do with the preparation you put in your podcast. People who have successful podcasts don't sit in front of the microphone and say anything that comes to their minds. On the contrary, what they say is already thought out and ordered to offer valuable content to the audience.
For example, it is not the same to have a podcast about sports and about that one crucial day in basketball history. In terms of the latter, invite a person who knows about the beginnings of the federation of that sport in your country. The more versions, arguments, background, basics, and information you have to share about the topic, the more content you'll get.
Podcast content is also not a question of you doing tedious and extensive journalistic reporting. Your task will be to take all information you have and deliver it so it appeals to your listeners and sticks to your podcast standards.
Bear in mind that the content should be also consistent. If you start a tourism podcast, for example, all your episodes should be about tourism and its branches.
If you, on the other hand, want to talk about race cars in one of the episodes of the podcast, then you should have another one where you touch on that theme.
Since you have different audiences in both cases, you might risk losing consistency if you pack all different info in one podcast.
2. Audience

Have the profile of your listeners well established, from their ages and sex to their interests, tastes, and occupations. In this way, you will know which language works the best with them, the material's style, and the platform on which you will share it.
For example, if you're targeting a high-segment audience, you can probably stage your podcast on a platform like iTunes. Here, you will have to pay to access the content. Say, you're targeting a youthful audience that still doesn't have ostentatious revenue on their own. In such a case, it would be more convenient if you shared or want to publish your podcast on free platforms, such as Soundcloud. If your audience is more tech-savvy with gadget skills, Anchor might be your preferred option.
The podcast you do has to be something you really like, so you can have the persistence to keep it in time. This is especially crucial at the beginning when you are not yet monetizing the business.
At the same time, for you to publish a podcast accordingly, it should be appropriate enough for your audience to identify with it. At the end of the day, if no one hears it, what is the reason you are producing the material at all?
If your purpose is to monetize and contribute valuable content through the podcast, the audience is indispensable. If you are doing it for the pure pleasure of communicating your thoughts with strangers, this point is not essential.
3. Technical Aspects
Technical aspects are also necessary to keep in mind when you want to publish a podcast that deserves to be on air. You don't necessarily need an incredible studio with thousands of tools to make the recordings. But, you do need a space that has good acoustics. I mean, no echo, no external noise that can get into your recording – just a smooth sail experience.
Nowadays, all phones have high-quality microphones in them. Be that as it may, they alone do not do all the work. They need you to be at the proper distance whilst also minding the acoustics of the recording location.
Some people try to escape the external noise and lock themselves in small places to record, but this can be counterproductive. It is preferable that – depending on your budget – you choose a small place inside your home or office that you can soundproof effectively. There, you can record your content by using either your phone or a microphone.
There are quality microphones available for $25 on the internet. Acquiring a microphone is an excellent investment as they can capture voice much better to deliver better audio quality to listeners. In addition, you don't need to be an audio engineer to use it.
Connecting it to your computer and using even the same recording application that brings the software from it is enough. The audio will not be heard with the best quality in the world, but it does have the potential to be very respectable.
4. Presentation is Key
The background music and the material you use as a presentation and farewell to the podcast should be memorable. This is because both can give an extra boost to your podcast material and quality. If you are not familiar with music or audio editing, it is recommended that you leave this mastery in the hands of an expert.
Many people work with a lot of quality audio editing as freelancers. So, it won't be challenging to find someone who can bring your ideas to life in exchange for a fair price.
5. Have a Blog

A website or blog is one of the best ways to position yourself on the internet. Blogs are good because you are giving valuable content to your audience. With the excellent use of positioning strategies such as SEO and keywords, you can disseminate your material.
This blog should be the same theme as your podcast. In this way, you can create a solid name and reputation, turning yourself into a mandatory reference of a given subject. This will, in turn, be highly beneficial both for the visits to your blog and the number of listeners of your podcast.
6. Specialized Forums

Suppose you want to publish a podcast where you talk about technology. One way to attract more listeners is to mention your podcast across various forums or social media channels of interest. That way, audiences interested in the subject will probably want to dig deeper into your podcast and learn exactly what you're offering.
Some people think that since the arrival of social networks, forums are not worth the effort. But, this is not true! There is still a very active community engaging across specialized forums.
Given this notion, presenting your podcast over various designated forums is a handy tip in getting its name and purpose out there and right to the perfect audience. In essence, showcasing your podcast across forums is not a question of if it will work, but when.
To Podcast Or Not to Podcast?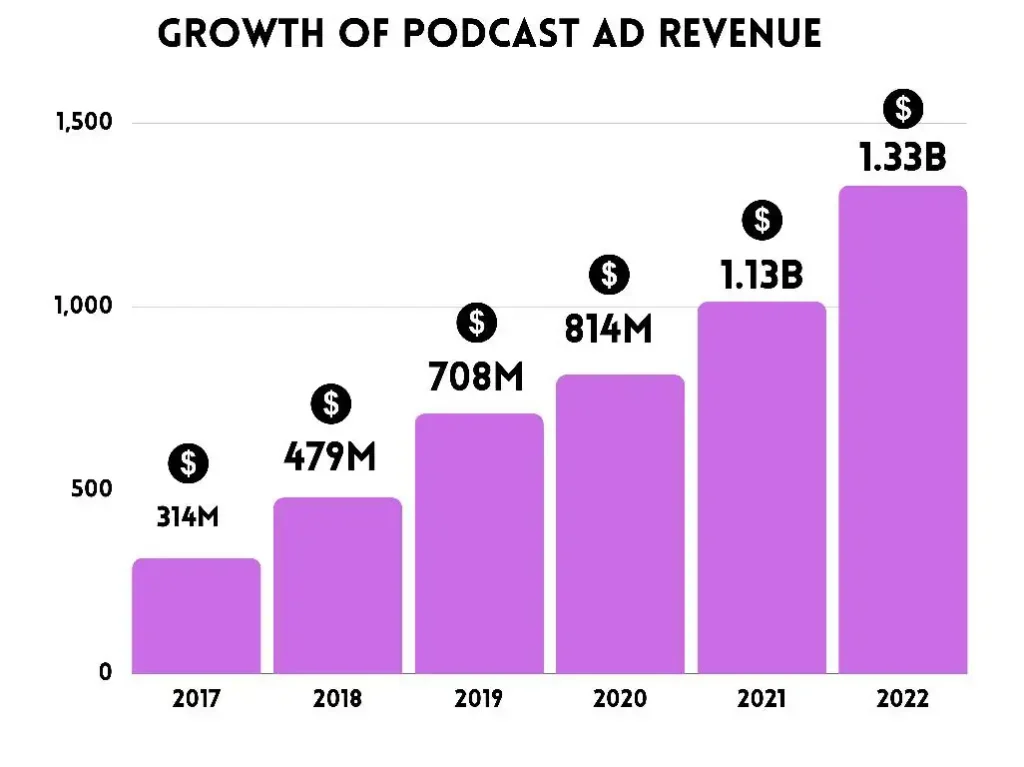 Now that you have learned to publish a podcast and what things to consider when you get into it, you're ready to podcast. Podcasting is the next winning marketing strategy and has already become a potent marketing frontier.

It is all due to its ease of use, especially in creating quality content for your target audience. So, allowing brands to communicate with captivating audiences will take your business to the next level. Even more, with it, you'll always be a step further from your competition and get your voice heard in every corner of the podcast world.